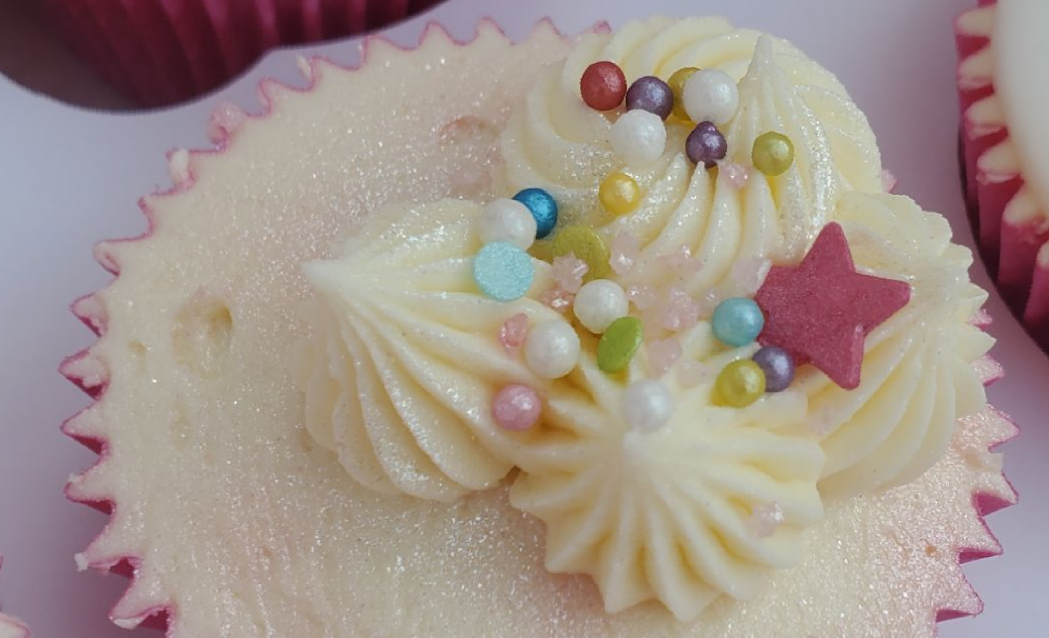 This is honesly one of the simplest buttercream recipes there is - just three ingredients and a splash of water or milk. It's similiar to American Buttercream, but instead of vegetable shortening, I use unsalted butter. I love this recipe because I don't have to measure as I just use a whole packs (UK standard), I can easily double the batch, and it pipes beautifully and keeps it shape. It has a good crust and works well not only only cupcakes but for cakes as well.
METHOD
I use a K-Mix stand mixer with a paddle beater and an icing guard. If you don't have an icing guard, throw a teatowel (kitchen towel) over the top of the mixer to stop icing sugar puffing everywhere. Make sure not to cover the fan / ventilation part of your mixer.
Put all your butter into the mixer and beat until smooth. If you wish for your buttercream to be pale, beat the butter for longer until it lightens in colour or add icing whitener. Once you have added icing sugar you can't beat it paler as you will fill your buttercream full of bubbles.
Turn the mixer off and add one 500g bag of icing sugar. Add your vanilla essence and cooled boiled water or full fat milk.
Turn your mixer on slowly and mix your butter and icing sugar. Once mixed, it may look a bit like breadcrumbs, turn the speed up a bit and mix until you have a smooth buttercream.
If you are making a double batch of buttercream, this is when you would add your next bag of icing sugar and another tablespoon of water or milk. Same process as step three.
Adding colour: if you wish to colour the entire batch of buttercream, add a little bit of colour during step three. Building it up. You can also colour small batches by mixing small amounts in a bowl.
Flavouring: you can easily use other essences instead of vanilla. Just substitute them in step two.
Recipe & Method: Sugar Vanilla Stencils