Getting Started with Stencils to Decorate Cupcakes, Cookies, Cakes and more
What exactly is a stencil?
Stencils have been used in art for centuries. Basically it's a template to create a design or pattern onto a surface. At it's simplest a stencil is a thin sheet with a pattern cut out of it, which is then used to replicate the design onto a surface by applying paint or ink through the stencil gaps. One of the most famous artists commonly using stencils today is Banksy.
Cake decorating stencils are exactly the same as all other stencils, but differ in that they are cut from food safe plastic and the sizes and designs are generally smaller.
Sugar Vanilla Stencils' stencils are laser cut on thin, but robust, food safe plastic. This allows them to not only be rigid enough to hold the design elements and give a crisp edge, but flexible enough to shape around cakes or hold in place.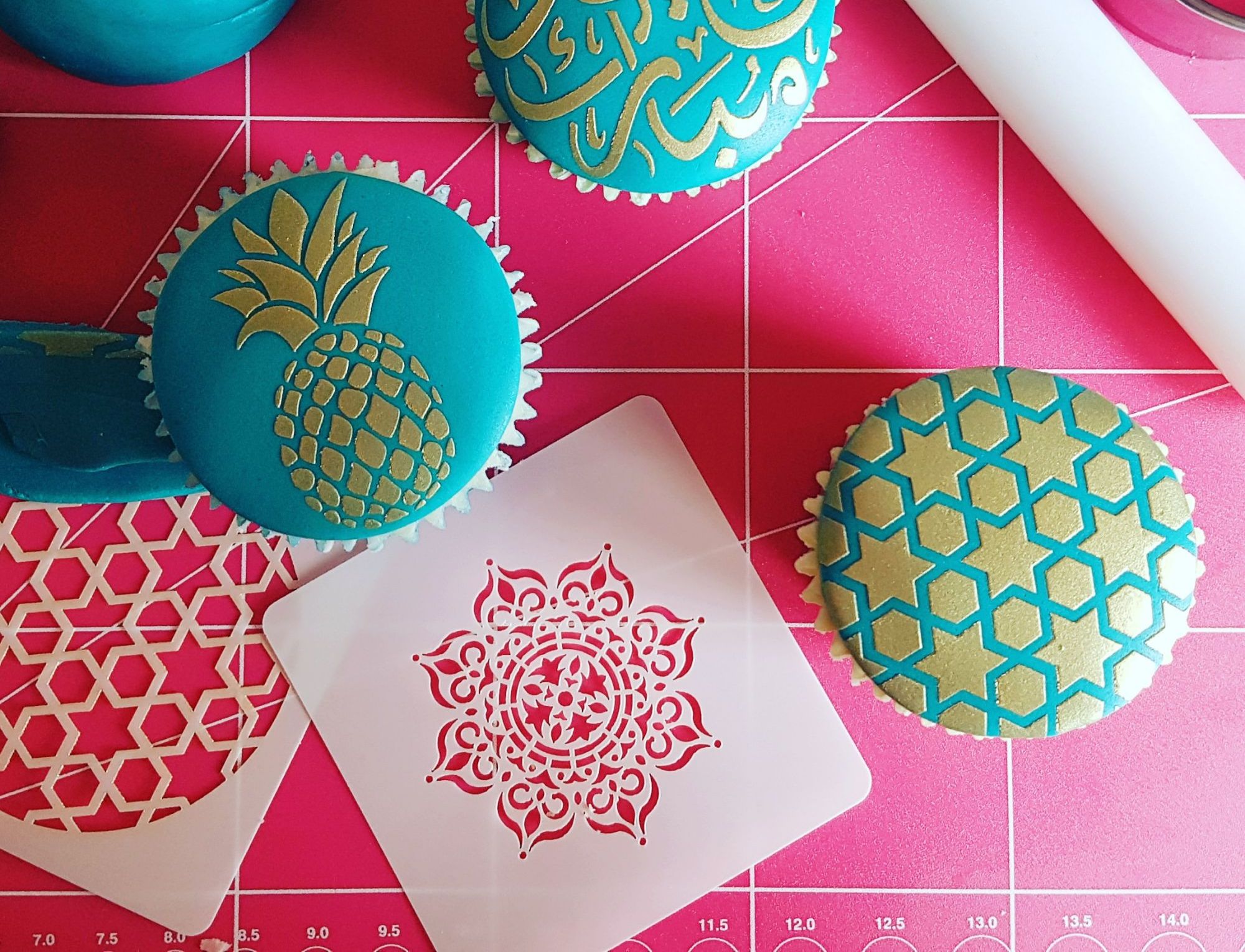 Hopefully I've covered the basics for you in the sections above, but if you still have any questions, please do get in touch via the form on the Stencil 101 page.